A levitating light bulb inspired by and named in honor of the celebrated inventor Nikola Tesla, our NIKOLA model combines a classic, rich-toned Walnut base with our innovative MARCONI bulb in Chrome.
ELEGANT CRAFTSMANSHIP
FLYTE Nikola uses an energy efficient LED rated to last about 50,000 hours. That's equivalent to 12 hours of usage a day for 11 years!
Turning On & Off
Turning on & off your FLYTE is as simple as touching the surface of the base. The light will turn on or off, while the levitation will remain intact.
Our capacitive touch sensor is where the magic happens. Our FLYTE switch feels effortless and smooth, just like touching wood.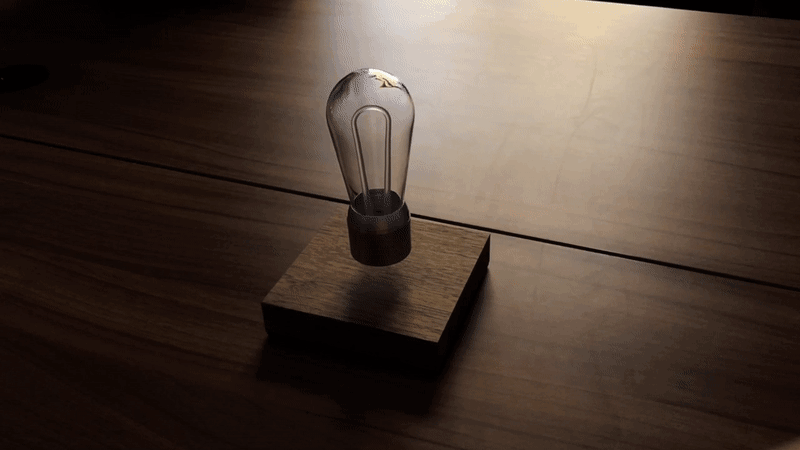 Includes Walnut base, chrome Marconi light bulb with filament and AC Adapter.
No batteries required.
Lifetime: 50 000 Hours.
Efficiency: 0,4Lm/W.
Max Brightness: 60 Lumens.
Power Adapter: 15 Volts
US Plug.
Global Voltage Compatible: 100 – 240V
Color temperature: 2600K
Usage: Indoor Use Only.
Weight of Base: 528 grams / 1.16 Pounds.
Base Dimensions: 130mm x 130mm x 30mm ( 5.12 in. x 5.12 in. x 1.2 in.)
FLYTE Nikola is designed in Sweden.